Restoring Relationships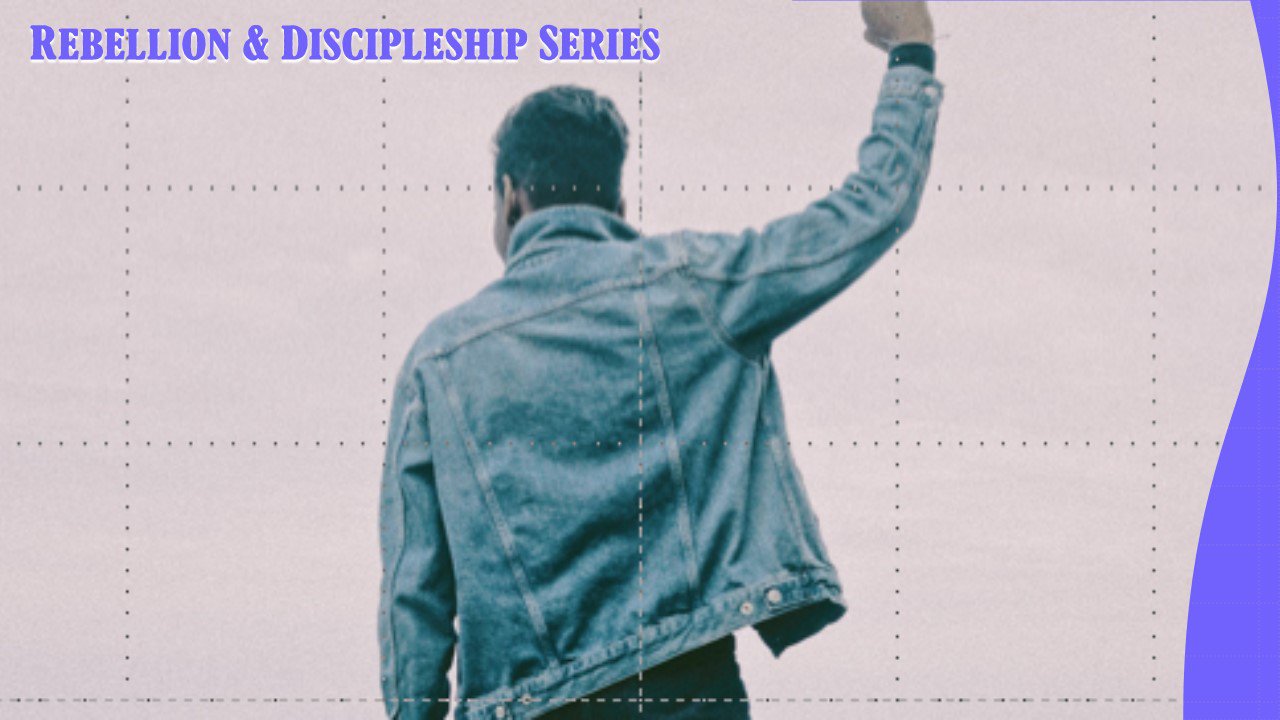 Scriptures
Job 2:10 - He replied, "You are talking like a foolish woman. Shall we accept good from God, and not trouble?" In all this, Job did not sin in what he said.
Psalm 94:12-13 - Blessed is the one you discipline, LORD, the one you teach from your law; 13 you grant them relief from days of trouble, till a pit is dug for the wicked.
1 Timothy 5:14 - So I counsel younger widows to marry, to have children, to manage their homes and to give the enemy no opportunity for slander.
James 1:2-5 - Consider it pure joy, my brothers and sisters, whenever you face trials of many kinds, 3 because you know that the testing of your faith produces perseverance. 4 Let perseverance finish its work so that you may be mature and complete, not lacking anything. 5 If any of you lacks wisdom, you should ask God, who gives generously to all without finding fault, and it will be given to you.
1 Peter 5:8 - Be alert and of sober mind. Your enemy the devil prowls around like a roaring lion looking for someone to devour.
Lesson
Jesus' story of Iwo sons teaches about relationships (Luke 15:11-32). The younger son decided to break off the relationship with his family and travel to a distant city and establish a new set of relationships.
He discovered that the friendships he built through his money were not relationships that would help when things got difficult. His network took from him, but was not willing to give when he was in need. Jesus' story showed him living with pigs and trying to sustain himself.
His solution was to break off his new relationships, return home, and try to restore the relationship with his father and family. The glorious lesson of Jesus' parable is that the Prodigal's father welcomed him back and restored the relationship the son had walked out on.
THE FATHER
This story teaches us about God. Jesus frequently referred to God as His Father (see Matthew 7:21; 10:32-33; Luke 10:22). Jesus, the Son of God, came to provide the way to reestablish the relation-ship with God man had abandoned. The father went out to meet the son, but before the father could restore him, the son had to break the relationships he had established after he left home.
COVENANT WITH ADAM
In his original relationship with God, Adam was the son of God (Luke 3:38). This means that his life came from God, just as our life comes from our parents. He was a legitimate son and heir in the family of God. When he and Eve ate the forbidden fruit in the Garden, they sinned and broke that relationship.
Eve established a relationship with the serpent, choosing to listen to and obey it rather than God. To maintain a relationship with God, we must obey Him in the same way children are to obey their parents.
We were not created to be gods; the Almighty alone is supreme. If we wish to maintain a relationship with Him, we must recognize His authority to determine good and evil. Failing to obey God changes the relationship God established for us. He alone is God.
covenant relationships
Adam and Eve failed to live up to the terms for maintaining a relationship with God. This did not end the relationship or their obligation, however. God went looking for Adam and Eve, who had hidden in the Garden because they realized they had broken the conditions governing their relationship with their Maker.
The relationship after they sinned was a restored relationship. God's response followed the same pattern found in the story of the Prodigal. The Father accepted Adam and Eve again, and from that point, everyone who establishes communion with God does so on the basis of a restored relationship.
THE OLDER BROTHER
The older brother did not accept the concept of a restored relationship. When the younger brother came back, he refused to reestablish a relationship with him. He referred to his brother as "this son of yours," and not as a brother. The older son allowed the relationship with his father to change. He opposed his father's decision to forgive the Prodigal.
Does the older son have the authority to decide whether the Prodigal can be forgiven and restored? Clearly, that authority lies with the father. When the older brother refused to accept the decision of the father, he changed the relationship with his family to one of opposition.
Jesus' purpose was to provide the basis for forgiveness. He did not introduce a new concept. Instead, he reaffirmed the basic understanding found throughout Scripture.
THE BIBLICAL PATTERN
Mankind had an acceptable relationship with God, but allowed that relationship to sour. The astonishing feature is that after we have failed and are restored, the relationship with God is elevated to a higher level than before the breach. God's love and power are demonstrated by His ability to take fallen, sinful humanity and perform a creative work that elevates the person to a higher level of development.
COVENANT WITH ABRAHAM
The relationship Abraham established with God led to the formation of the people of God. Although he displayed moments of weakness in lifestyle, he was consistent in his relationship with God. He walked in faith and trusted in God as a friend. His son, Isaac, and grandson, Jacob, failed to maintain the same relationship with God.
In Egypt, the relationship between God and His people deteriorated further. The cycle can be clearly seen as things hit bottom during Moses' time, but God restored those relationships and renewed the covenant with His people.
The relationship was not founded on the covenant; the covenant came later. After the relationship between God and Abraham deepened, the Lord formalized that relationship with a covenant. It provided a formal statement, setting forth the provisions through which the relationship could he maintained and strengthened.
This pattern was followed in later generations as people allowed their relationship with God to cool off through neglect, disinterest and unfaithfulness. God established a new covenant that led to a higher level of relationship. Then they were gloriously restored.
Basically, the pattern follows the action of the Prodigal Son who asked his father for his inheritance and moved to another country. There, another set of relationships replaced those with his father and family. After conditions reached a low point, relationships with his family were again restored.
THE ISSUE
Sometimes we fail to recognize that man's relationship with God is the central issue of humanity. Clearly, sin is involved, and this is important; but we cannot ignore the issue of relationships. Our responsibility is to establish and strengthen a covenant relationship with God and the people of God.
Just as in a home the authority of the mother or father has to be recognized, so we do not decide what is good and what is evil. That decision is God's.
REVIEW
1. How does the parable of the prodigal son illustrate relationships?
2. Why was the relationship Adam and Eve established with t he serpent as bad as their eating of the fruit?
3. Was Adam's and Eve's relationship with God better, worse or about the same after they had been restored? Why?
4. How did Adam discover the extent of the love of God?
5. Did the elder brother think he was more righteous because he didn't establish relationships in the far country as his brother did?
6. Why was it as important for the Prodigal to restore the relationship with his father and his family as it was for him to have his sins forgiven?
7. Do we put enough emphasis on the establishment of covenant relationships?
8. How is your relationship with your heavenly Father? Does it need improving?