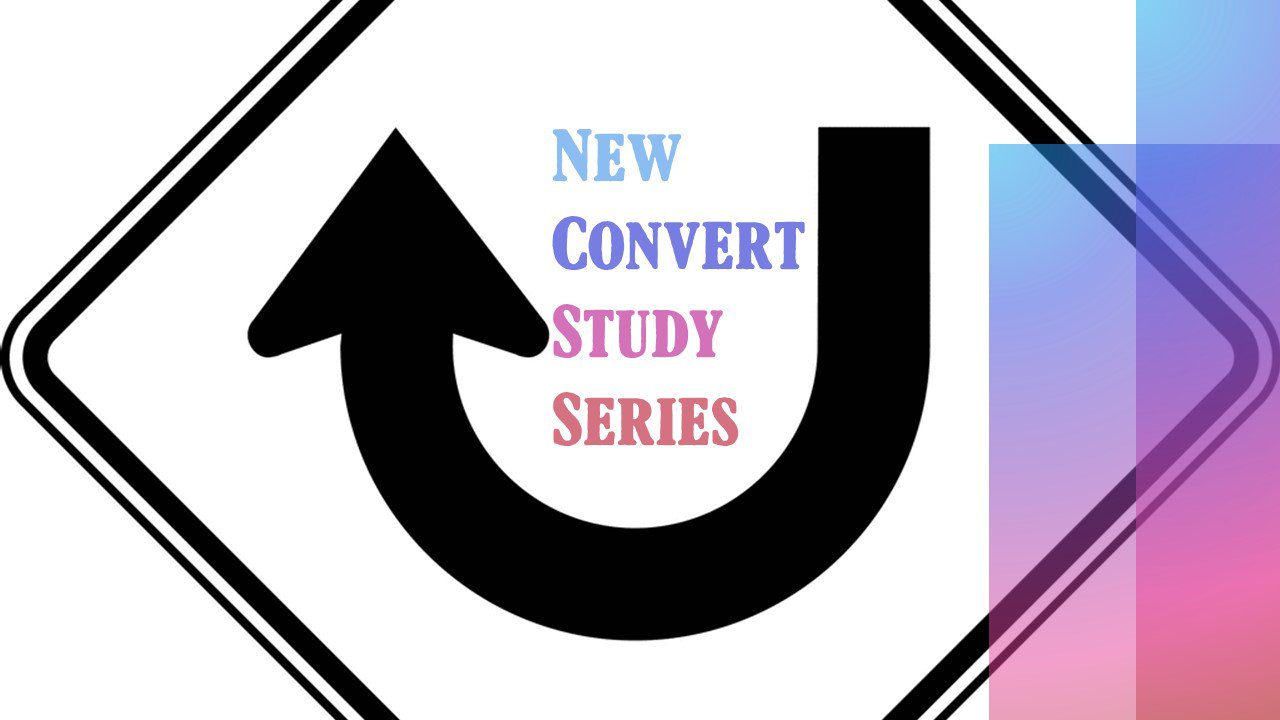 Living For Jesus
lesson
Congratulations on your completon of Lesson 1. Hopefully, you have discovered new insights into what it means to be a Christian. You have accepted Christ and have started on a spiritual journey as His follower.
Accepting Christ as Savior is the simple part. Living for Him on a daily basis is the challenge. However, God has made provisions for us to live happy, productive, and fruitful Christian lives.
When God saved you from your sins, He removed all your past sins, but He didn't take you out of the world. If, as soon as we believe on Christ, we were transported to heaven, it would be wonderful! But God doesn't just save us to take us to heaven, or to keep us out of hell, a place of eternal punishment; God saves us so that we may serve Him and live for Him in this world. He wants to use each of us as an instrument of His love so that we can show others the way of salvation. In short, God wants you to live a holy life.
Many unbelievers and new believers become discouraged when confronted with the need to live holy, because they feel that living such a lifestyle is not possible for them. They just do not believe that anyone can change that much. But God never requires something of us that we cannot perform, and He never asks us to do something that He will not help us to accomplish.
The Blood of jesus
Do you remember what the Scriptures say to us in 1 John 1:9? "If we contess our sins, He is faithful and just to forgive us our sins, and to cleanse us from all unrighteousness. If we go back two verses, we discover how God does that: "But if we walk in the light as He is in the light, we have fellowship with one another, and the blood of Jesus Christ His Son cleanses us from all sin" (verse 7).
It is a great mystery, but God sent His Son Jesus to die on the cross and to shed His blood so that we could be cleansed from our sins. This cleansing of our hearts literally sets us apart and identifies us as being different from what we used to be and from the unbelieving world around us. Biblically, this is called sanctification.
the sanctification prayer
The process of sanctification begins in one's life with a prayer of total commitment. You may have prayed this prayer at the very moment of, or very shortly after the moment of, your salvation. Sometimes people pray prayers begging for mercy from God (which He freely gives), and with that prayer also make a total and full surrender of their lives to Him. Others pray prayers for mercy, but their prayer is for the removal of the penalty of Sin, and not necessarily a prayer of total commitment to follow Christ. In order to effectively live the Christian life, this total commitnment-this sanctification prayer -is essential. If you have not done so, I urge you to take time right now to pray this prayer or words similar to it. Pray from your heart, and believe that God hears you:
Dear heavenly Father, I come to You in Jesus' name. I have trusted Christ as my personal Savior, and I have the assurance that I am saved from my sins. More than anything, Lord, I want to live for You. I make a total commitment of my life to You, Lord. I will hold nothing back. You have every part of me. Do with me what you wish. Use me however You want. I am no longer my own; I belong to You. Lord, wash me and cleanse me with the precious blood of Jesus. Set me apart as Your disciple. Thank You for making me clean through the blood of Jesus and by the power of Your Spirit. I praise You for this! Amen.
the sanctification process
Having prayed this prayer, you are now clean and pure before God. As unimaginable as it may seem, you have been made holy. But this is only the beginning of a lifelong process. You are now called to develop and maintain a godly lifestyle. You will want to regularly recall this prayer that you have prayed and renew the consecration that it expressed. You will want to develop a daily prayer time in which you remind yourself of your relationship with God, and in which you regularly set yourself apart unto Him. In these prayer times, you will draw strength from God to live in a way that you could never live without His divine help.
Do not confuse the biblical concept of perfection, which speaks of maturity rather than of human perfection. You will make mistakes. You will disappoint yourself at times because you will come up short of your expectations and of the expectations of others. Don't give up. An infant learns to crawl before learning to walk, and often stumbles in the proess. You may even fall into momentary sin. Don't dwell there. Repent quickly , and pray for cleansing. Forsake the sin, and move on.
Please take time now to research the following questions, using your Bible to find and record the answers in the spaces provided. Take your time. The answer to each question is found in the Scripture references that are cited.
Self-Study Questions
4. What four terms did Peter use to designate those who are separated from the world for the purpose of rendering praise to Christ? (1 Peter 2:9)
(1) ____________________
(2) ____________________
(3) ____________________
(4) ____________________
5. What two books of the Bible were specifically addressed to a sanctified or separated people? (1 Corinthians 1:2; Jude 1)
6. Who suffered that we might be sanctified or separated from the world? (Hebrews 13:12)
10. By whom does the Scripture say that believers are crucified to the world? (Galatians 6:14)
13. Read and review the following scriptures in your Bible and then write them out below. Memorize them.
Acts 16:31: ____________________
1 John 1:9: ____________________