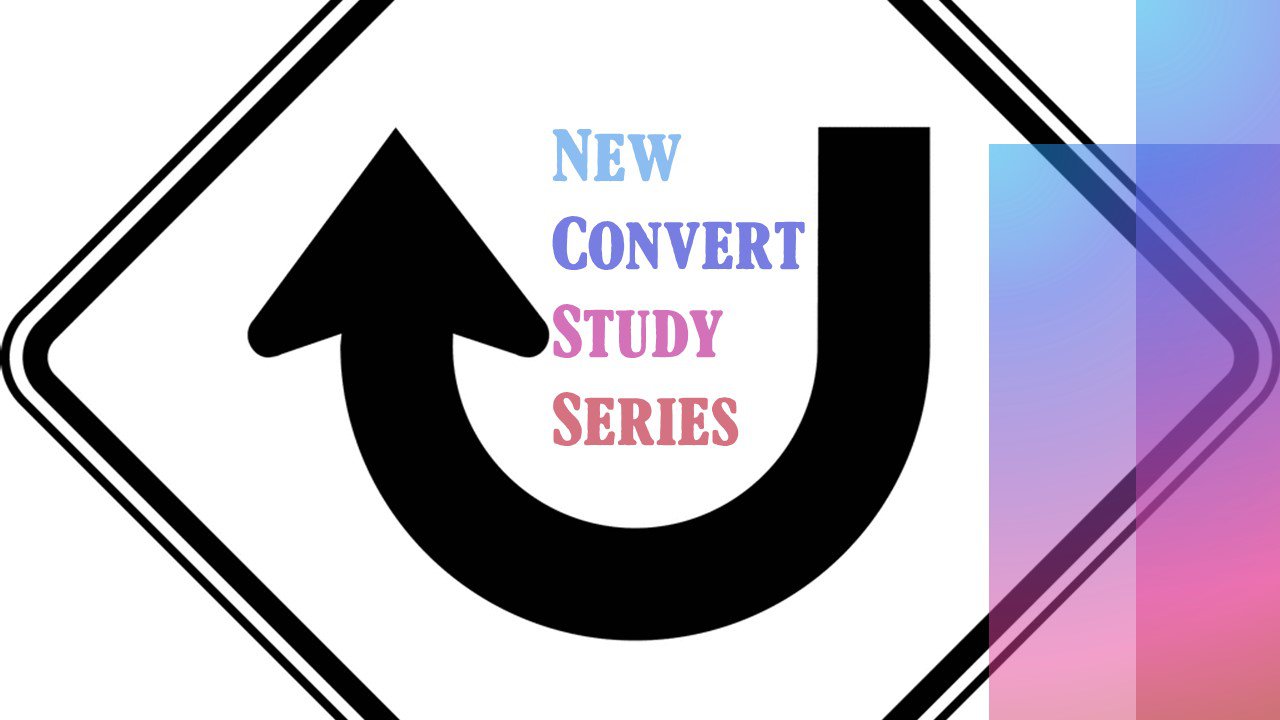 Live Like I'm Leaving
lesson
In chapter 2, we talked about Living for Jesus, and discussed the importance of the sanctified life. In order to maintain our relationship with God, there are temptations that we must resist and pitfalls that we must avoid. We live a separated life, then, first of all because we want a right relationship with God. But equally important is the fact that we want to be prepared for the coming of the Lord.
Perhaps by now you have heard Christians say things like, Jesus is coming again!" or "Jesus is coming soon!" Maybe you've heard the terms rapture and second coming.
Although the limited space of this study will not allow a comprehensive study of these things, we will attempt to share a brief overview.
THE SECOND COMING OF CHRIST
According to the Scriptures, Jesus Christ was conceived of the Holy Spirit and born of the Virgin Mary. This had been foretold (prophesied) centuries before His birth (Isaiah 7:14; Matthew 1:18). Old Testament prophets were specific in predicting that He would be born in Bethlehem (Micah 5:2; Matthew 2:1), that He would be a prophet and the Messiah to the Jews (Deuteronomy 18:15; John 6:14), that He would be crucified on a cross with sinners (Isaiah 53:12; Matthew 27:38), that He would be raised from the dead (Psalm 16:10; Matthew 28:5-9), and that He would ascend into heaven (Psalm 68:18; Luke 24:50-51).
THE PROMISE TO cOME AGAIN
As Jesus concluded His physical ministry on earth and ascended to heaven, the promise of His return was given to His followers (Acts 1:11). Three important truths are proclaimed in this scripture. This same Jesus will return in like manner as He went away. He will not send an ambassador or representative in His place; He will return, and He will return in a visible, bodily form, just as He went away.
The apostle Paul told the Corinthian church that this coming of Christ will be "in the twinkling of an eye" (1 Corinthiane 15:52), and that believers who have died in Christ will be raised from the dead, and that those who are alive at that moment will be changed (see also 1 Thessalonians 4:13-18). Obviously, the reason Jesus will come back is to take those who have chosen to follow Him to be with Him in heaven (read and study John 14:1-6). Since heaven is a perfect place where sin and imperfection cannot enter (Revelation 21:22-27), it stands to reason that we must be changed before we can go there. Although the perfection process began in us with our new birth and has continued in us through sanctification, we are continually growing and developing in Christ (2 Peter 3:18). We are flesh and blood, and we live in corruptible bodies. As such, we cannot inherit the kingdom of God (1 Corinthians 15:50), therefore we will be changed. This is the promise of His coming.
THE RAPTURE OF THE CHURCH
Some will argue that the word rapture is not in the Bible, and that is true. However, the word means "to be caught up." When one is "caught up" in an emotion, we say that he or she is enraptured. When one is overwhelmed by a song or a poem or a scene, we call it rapturous. The apostle Paul is very clear that when Jesus comes again for His people, we Will "be caught up together" in the clouds (1 Thessalonians 4:17). Thus, we do no injustice to the Word of God when we use the term rapture in reference to the return of Jesus for His people.
THE TIME OF THE RAPTURE
Unfortunately, many false prophets and a few sincere but misled believers have, down through the years, made predictions as to the day or the month of Jesus' return. In 1987, a so-called prophet produced book and had it mailed to millions of homes around the world announcing 88 Reasons Why Jesus Will Come in 1988, There have been many other such predictions, and they all have one thing in common-they are wrong Although the Bible lets us know some general things that will transpire on earth as His coming draws near (wars, rumors of wars, earthquakes, pestilence, etc.), we do well to stay away from teachers and self-proclaimed prophets and prophecy "experts" who tend toward date-setting. Jesus was emphatic when He said that nobody except the heavenly Father knows the time of Jesus' coming (Matthew 24:36). The important thing is for us to be ready, because He will come unannounced (1 Thessalonians 5:2; 2 Peter 3:10).
EVENTS FOLLOWING THE RAPTURE
There are many events that will transpire both in heaven and on earth after the Rapture of believers, but it is not within the scope of this study to deal with each of them. You are encouraged to counsel with your pastor or Bible teacher regarding these events, or secure additional in-depth study material from Pathway Press as you progress in your biblical journey. The most important truth you can discover regarding the return of Christ is that you must be ready. You ready yourself by trusting Christ as your Savior and by living a consecrated, dedicated life of service to Him. Before you move into your study questions section, let's pause for prayer:
Father, once again I give You thanks for my friend who is so eagerly studying Your Word, and seeking so earnestly to follow You. realize, Lord, that there are perhaps many things about You and Your Word that we don't yet fully understand. But we are trusting You to help us as we daily study and pray. We don't know all there
is to know about Your second coming and about the events that will lead up to it; but we know that if our trust is in You, You will help us to be prepared. Lord, if You should come today, my faith is in You. My sins have been confessed to You, and You have forgiven me. I believe that I am ready to meet You in the clouds of heaven. If there is anything I need to deal with in my life, show me, Lord, and I will deal with it now. I want to be ready to meet You. Thank You, Lord, for this hope. Amen.
Please take time now to research the following questions, using your Bible to find and record the answers in the spaces provided. Take your time. The answer to each question is found in the scripture references that are cited.
SELF-STUDY QUESTIONS
1. At the time of the Rapture, Christ does not come all the way to the earth. Where do God's people meet Him? (1 Thessalonians 4:17)
3. At the time of the Rapture, what happens to those who are "alive and remain"? (1 Thessalonians 4:17)
5. To whom will Christ appear at the time of His coming in the air? (Hebrews 9:28)
6. If we hope to meet Christ at His coming in the air, how should we live? (Titus 2:12-13)
7. What has Christ gone to prepare for those for whom He will return? (John 14:1-3)
8. According to the parable of the pounds (Luke 19:11-27), what should we as servants of the Lord do until He comes back for us? (Luke 19:13)
9. What does the Christian believer receive from the knowledge that Christ will soon catch His people away? (1 Thessalonians 4:18)