Start with a New Beginning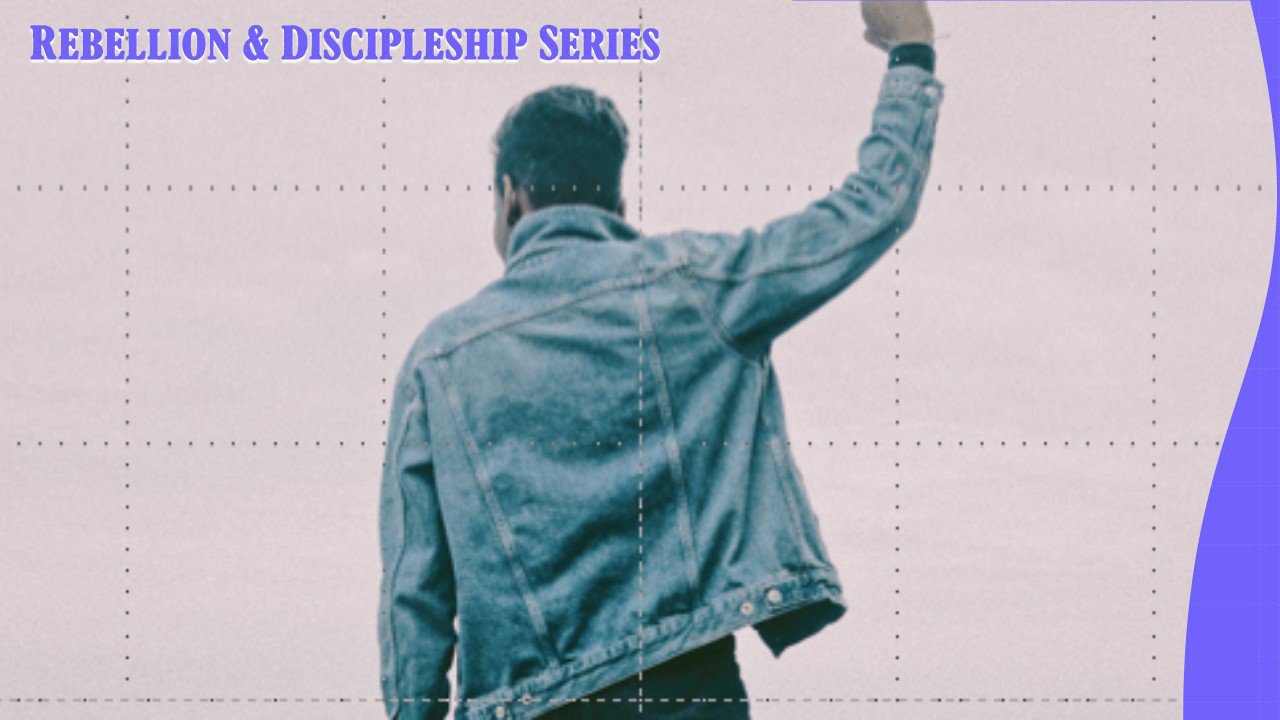 scriptures
John 3:1-20 - Now there was a Pharisee, a man named Nicodemus who was a member of the Jewish ruling council. 2 He came to Jesus at night and said, "Rabbi, we know that you are a teacher who has come from God. For no one could perform the signs you are doing if God were not with him." 3 Jesus replied, "Very truly I tell you, no one can see the kingdom of God unless they are born again." 4 "How can someone be born when they are old?" Nicodemus asked. "Surely they cannot enter a second time into their mother's womb to be born!" 5 Jesus answered, "Very truly I tell you, no one can enter the kingdom of God unless they are born of water and the Spirit. 6 Flesh gives birth to flesh, but the Spirit gives birth to spirit. 7 You should not be surprised at my saying, 'You must be born again.' 8 The wind blows wherever it pleases. You hear its sound, but you cannot tell where it comes from or where it is going. So it is with everyone born of the Spirit."
9 "How can this be?" Nicodemus asked. 10 "You are Israel's teacher," said Jesus, "and do you not understand these things? 11 Very truly I tell you, we speak of what we know, and we testify to what we have seen, but still you people do not accept our testimony. 12 I have spoken to you of earthly things and you do not believe; how then will you believe if I speak of heavenly things? 13 No one has ever gone into heaven except the one who came from heaven—the Son of Man. 14 Just as Moses lifted up the snake in the wilderness, so the Son of Man must be lifted up, 15 that everyone who believes may have eternal life in him." 16 For God so loved the world that he gave his one and only Son, that whoever believes in him shall not perish but have eternal life. 17 For God did not send his Son into the world to condemn the world, but to save the world through him. 18 Whoever believes in him is not condemned, but whoever does not believe stands condemned already because they have not believed in the name of God's one and only Son. 19 This is the verdict: Light has come into the world, but people loved darkness instead of light because their deeds were evil. 20 Everyone who does evil hates the light, and will not come into the light for fear that their deeds will be exposed.
2 Corinthians 5:17-19 - Therefore, if anyone is in Christ, the new creation has come: The old has gone, the new is here! 18 All this is from God, who reconciled us to himself through Christ and gave us the ministry of reconciliation: 19 that God was reconciling the world to himself in Christ, not counting people's sins against them. And he has committed to us the message of reconciliation.
Ephesians 4:20-23 - That, however, is not the way of life you learned 21 when you heard about Christ and were taught in him in accordance with the truth that is in Jesus. 22 You were taught, with regard to your former way of life, to put off your old self, which is being corrupted by its deceitful desires; 23 to be made new in the attitude of your minds;
lesson
Your life is "your story." Have you ever felt you would like to tear up the account you have been writing and start over again? Could you avoid the mistakes you have made the first time around and do better?
We can't change our parents, be of a different race, or decide to live in another time period. Still, life does give us an opportunity to make a new beginning. While God, who created life and the world, didn't give us a choice in our natural birth. He has provided us an opportunity to decide if we are happy with the way we have lived. We have the opportunity to correct mistakes we have made in the past and make a fresh start.
a new birth
This new beginning starts with a "new birth." This spiritual experience opens us to fellowship in the realm of the Spirit. This experience requires recognition of past failures and a desire to make a new start built on a purpose for living. To get trapped in a lifestyle of selfishness is easy. Self asks, consciously or unconsciously "What is in this for me? We do the things we think will help us reach our selfish goals. This attitude extends even into the area of religion.
God is the great Creator who made everything that exists. At the moment He created them, everything was good. Then, a destructive force exerted itself, introducing things that are bad.
If we are honest with ourselves, we recognize a destructive tendency within us. Watch children at play, and see them build things. Later, they tear down and destroy what they or others have built. All of us, at times, strike out at someone or something, yielding to the destructive tendency.
Clearly, we do not always do the good, the positive, the constructive thing. Instead, we are guilty of wrong, or of evil. A new beginning requires an admission of failure. We can't continue a game of self-deception and deceit. We can't continue to put on a mask to save face, or shift the blame to others.
A new beginning demands that we confess our sins and inadequacies. We have to acknowledge we cannot arrive at success or perfection alone. A new beginning must be based upon a new recognition...
of our need for help
of the spiritual dimension of our failures
that God has made provision for us to receive help
of our responsibility to seek help
the holistic perspective
A good rule to live by is "K.I.S.S.--Keep it Simple, Stupid." We have the tendency to make things more complex than we can handle. Or we oversimplify. Our culture has attempted to make things "scientific" and emphasize the empirical, the material, the tangible.
We have now come to a greater willingness to recognize and deal with the immaterial and the spiritual in what is accepted as a holistic perspective.
Life is more than the interaction of material, chemical and electrical components, however. When things go wrong, the solution cannot be found in just replacing a worn-out part. Our attitudes, feelings and emotional well-being, along with our spiritual well-being, must be understood from God's perspective. They must be brought into a more healthy relationship with God and with others.
If we want to live life to its fullest, we must approach life and God from a holistic perspective. We must see the spiritual in balance with the other things. The person who functions only on the selfish plane misses out on what life was created to be.
life is a process
How do we understand this new beginning? Should it be seen as an event, or is it a process? The best answer includes both. A new beginning is an event, but it also indicates a process.
The best understanding of life as process probably comes from Jesus' teaching on our need to be disciples. A disciple is a student. But learning to be a disciple is not memorizing facts for an examination. In this study, Jesus is the teacher. But He doesn't give a study guide that prepares us to take an examination that gives back facts we have memorized.
Instead, being His disciple is like being an apprentice who learns by doing. We begin with a relationship with Jesus, our teacher, then start a learning process built around experience. This allows us to learn from mistakes as well as from successes.
life is goal-oriented
Life is made up of many different changes. But life doesn't have to go the way the wind blows. The direction life takes can be determined "by the set of the sail." We must decide which direction we wish our lives to go.
God not only made man and the earth, but the Creator also established meaning and purpose for our existence. For some people, the only purpose in life is to get the most enjoyment out of the moment.
The present is all we have. But a faith that is centered in a hope for the future, as expressed in the kingdom of God, provides a much better approach to life.
experience your new beginning
God has provided the possibility of a new beginning as an expression of His love for His creation. He has shown His love to us, but He asks us to respond to that love by loving Him in return. God asks us to allow Him to become our God on a personal and intimate basis.
He begins by providing forgiveness, which is available through Jesus Christ, His Son. Because He is a holy God, our impurities and sins must be removed before we can properly relate to Him. When we accept the transformation His love provides, He accepts us and makes us members of His family, the church. As part of a Christian church, you can enjoy the love and fellowship found there as you worship and serve Him with other Christians. You will receive God's abundant blessings.
His Holy Spirit does the work of making us new. In prayer, invite God to take you through a series of new beginnings.
review
1. How do you feel about the direction your life has taken up to this point?
2. If you could live your life over, what things would you change?
3. Do you feel life has been good to you in the things that have been provided? Why?
4. Do you have friends you think would like to have a chance for a new beginning?
5. Do you see both creative and destructive tendencies at work in humans?
6. Pagan religions are based on the understanding that we can get what we want from the gods if we perform the right rituals. To what extent has this idea come into Christianity?
7. Do you know anyone who appears to believe he or she has not sinned and can avoid failure?
8. What do you think of those who seem to feel they can get by by being a believer without being a committed disciple?